I feel so blessed to be back to Perth for the second time and I experienced so many new things during this period of time. I was badly broken-hearted, I met so many friends from many nationalities, met a new love from different country (I deeply regret it later lol), I stepped up at my work place and I'm proud I was be able and given the opportunity to upgrade myself. I'm just happy to be here. I've been staying in Perth since last November and I need to go to the North in July to complete the third year Work and Holiday Visa requirement. However, I didn't expect to leave sooner.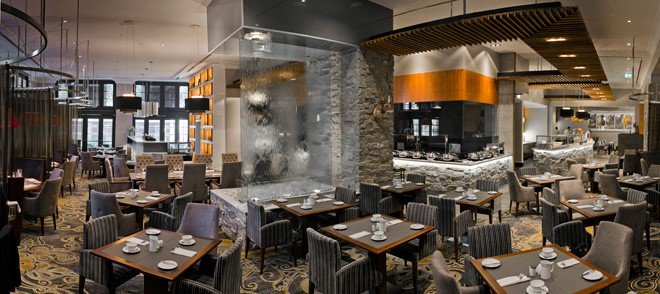 This is the place I was working at. Firewater Grille (FWG) is the restaurant of 5-star hotel in Perth CBD, Duxton Hotel. Even though I only had a short experience as a waitress (thank you Exotic North Indian Restaurant in Darwin, you guys taught me this field), I didn't know how to make barista coffee, and had a limited knowledge of wine; our manager still chose me, had faith in me, and wanted to nurture me under his wings. To add things up, I met so many kind-hearted colleagues from the service to the kitchen who were so patient with me and they assisted me to learn. Seriously! This one I'm not exaggerating. It didn't take a long time for me to meet many best buddies there <3.
One thing I liked working there is that our manager challenged me so much. I had to learn everything quickly but I also always had colleagues who wanted to teach me those things: how to make coffees, understanding the menu, how to change cutleries, how to take order properly and handle a section, how to answer the phone, taking care of reservation, dealing with room service, handling payment and aaaargghh I just realized so many things that I learned there lol.
My manager also trusted me to serve our new General Manager's table most of the time. I felt so honoured yet stressed actually; I gave myself the pressure to do everything perfectly since he's our new general manager. I felt I need to represent the quality of the service of our restaurant. Time went by and GM's image wasn't that pressuring anymore, we even could talk casually.
FWG has won several awards and it's really a fancy restaurant tho. We have breakfast and lunch buffet, high tea during lunch time on every weekend and a la carte dinner every day. I met various guests from the rude ones to the kind and inspiring ones. Mostly, the guests were very appreciative and even though the atmosphere is kinda formal, they always liked my cheap jokes and they threw jokes to me as well. Our restaurant gave countless surprise birthday/anniversary plates that could make our guests burst into tears. I still remember one guest was so touched to be surprised that way. She thought she couldn't celebrate her birthday this year because she had a hard time battling with cancer. Some other guests would share with me the key to stay in love for more than 20-40 years of marriage and they hugged me when I needed the most. I also liked the nationality guessing game. From all the guests who asked where I come from, only 1 could guess I am from Indonesia lol.
Due to my visa work limitation, I can only work for one employer for 6 months but we actually have several ways to extend it. I thought I could extend and still work until July but I found out I couldn't on the day my 6 months limitation was up. The point is, I was so sad but still grateful to be able to work for the last time. Our manager and colleagues were shocked and I couldn't do anything. I cried a lot especially when I met GM and he said I've done a good job. I feel bad to my manager because he was preparing me to be team leader. I've been trained to open and close the restaurant and I also had the experience to run the operational of dinner once. We thought there would be more nights for me to be the person in charge, but naahhh lol :'( I cried because I loved the restaurant and the people so much. I knew I had to leave sooner or later but separation is always saaaaddd :'(
From this blog post, I just want to give you guys my deepest gratitude. I'm happy I met so many kind-hearted and helpful friends. The days there weren't perfect, we had problems, arguments; but in the end, we kept being friends and we kept helping each other. I found FWG is like Teletubbies Hill where all the Teletubbies like to hug. I could always boost my mood from hugging my friends there, I literally hugged almost everyone lol. Friends from the restaurant also helped me to realize that love can come from anyone, anywhere, in any form and any way. I'm grateful I could upgrade myself and it was because of you guys, you helped me to make it happen. I thank my manager, the chefs, my supervisors, my general manager, and alllllll people, omg.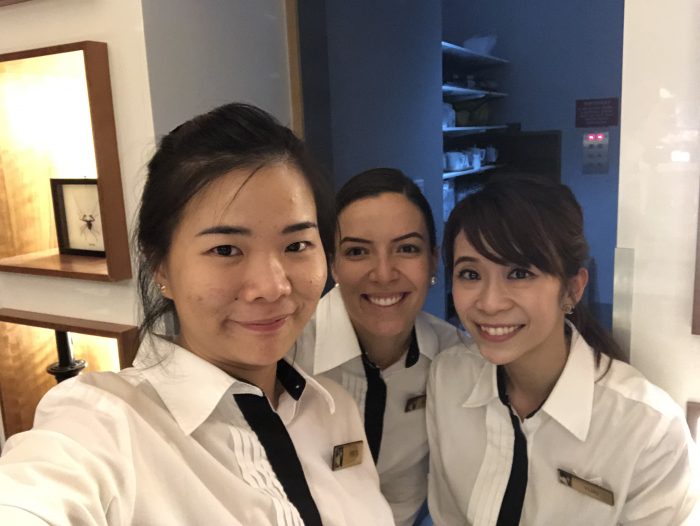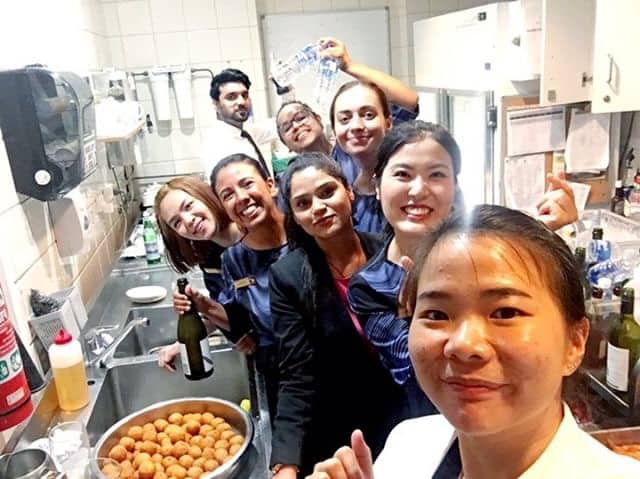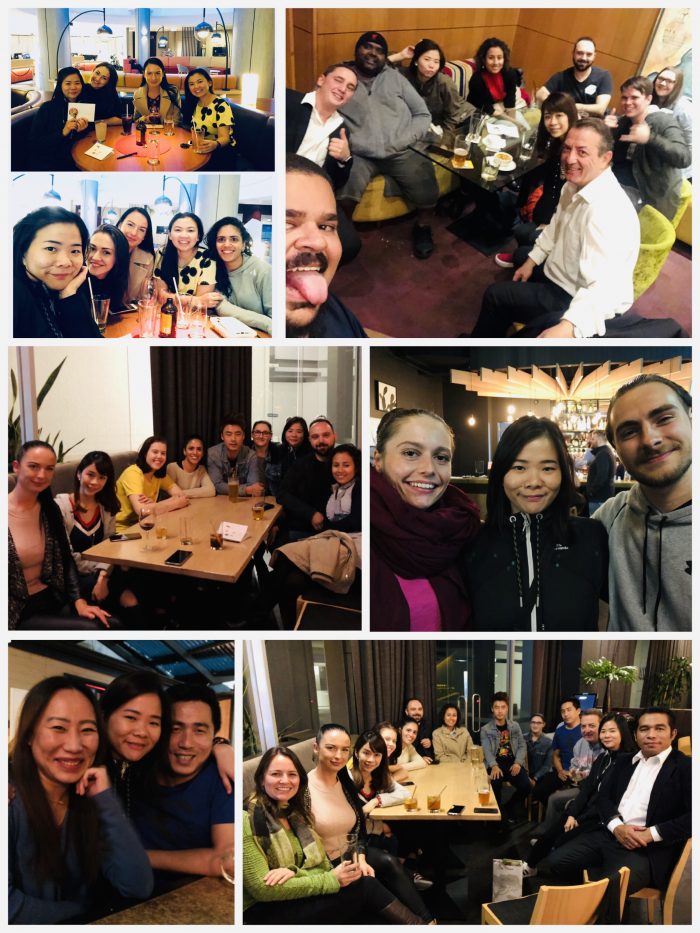 I'm ready to move on but you guys must know but I heart you, so much.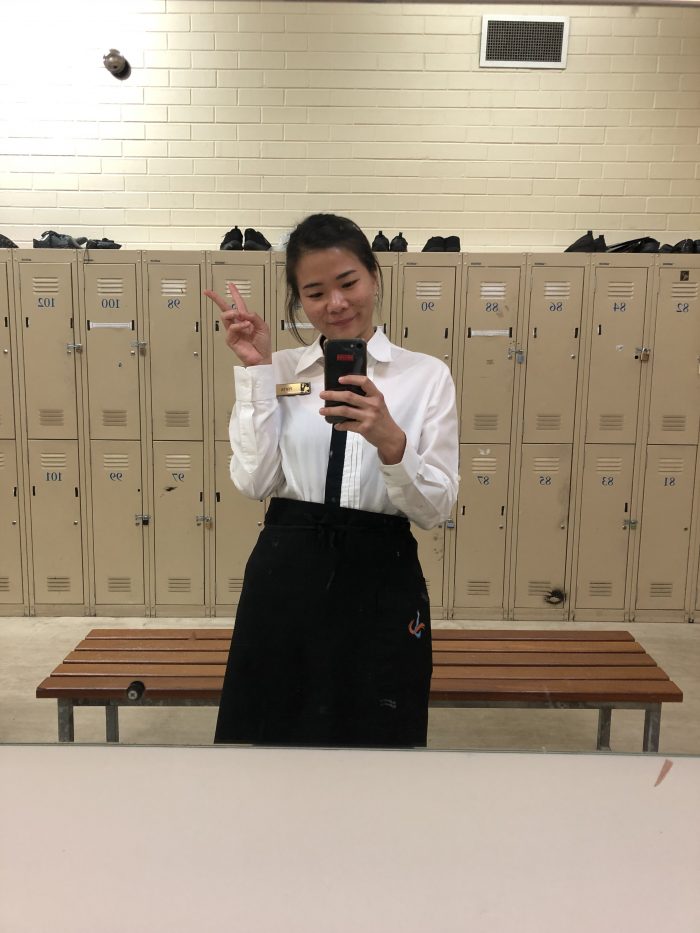 ______
The featured image of this page is courtesy of Duxton Hotel Perth.