It's funny to think in a certain point of time, your life changed because of someone. I knew about this Work and
Holiday Visa program from my senior, Christie; and my life in Perth, even in Australia, changed after I met Han. This is Han.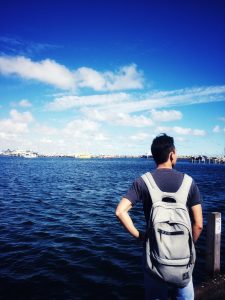 But I'm not going to talk about it now. Let me tell you about the bittersweet story as a newcomer when I was in Perth instead.
I chose Perth out of all other states in Australia because somehow it captured my heart even though I never came there before. I came to Perth by myself after crazy delays in Indonesia airports. I still remember Perth airport was cold at 5 in the morning. I'm grateful there were several Work and Holiday Visa (WHV) groups where I could ask about many things as well as about the accommodation. Redcliffe was where I lived for 2 months and I lived with a New Zealander guy and another WHV holder from Indonesia.
As I said in the previous blog, the first 2 weeks were the hardest lol! I cried a lot, made so many video calls with my friends and family. The house where I lived wasn't warm either; my housemate, Cyntia, was kind but she didn't talk much and my landlord was a serious man that I somehow preferred avoid talking too much about serious matters. My first impression about Australia: beautiful and expensive but not that expensive. I could still manage to spend my money well but transportation in Perth was kinda pricey. After several days of playing around, I was ready to enter the battle field: JOB HUNTING.
It was hard to find a job there and not to mention I had no experience they needed: barista, waitress, housekeeper, etc. I applied many jobs online and dropped resumes at many cafes or restaurants but thank God, one day I finally got accepted for a trial. So, some places will request trial from applicants and we are usually asked to do 2 hours working so employer can decide if they want to hire us. I was so happy when they invited me to do so; I told my parents, my friends; I bought new outfits and new shoes (here all new workers usually wear all black). On the D day, I arrived 1.5 hour earlier; I put makeup on and felt so nervous! Then I was asked to work as a server. That was my very first damn time working like that! I had no experience at all and I thought all I needed was a good mentality. But I got no confidence, I worked so timidly when I served coffees (and seriously why coffee must be served so full like it want to spill??); 15 mins later the manager called me and sent me home politely. I knew I didn't make it.
My day went even worse, I was rejected to be a Plasma donor by Australia Red Cross because I got typhoid 8 years ago. I had to see a doctor to get medical clearance and to prove that I was free from the virus but seeing a doctor and running a blood test were very costly to me at that time. I was thinking like, "Oh come on! Even I am rejected to donate my blood too?!" :'( I kept having unlucky days about the job seeking but I one day I saw an ad in the group to work as gardener and I grabbed it so fast so tadaaa, my very first job in Perth was to be an on-call gardener lol. My very first boss was an Indonesian lady who owns a house in Perth but left it for months that its yard covered by 40-cm deep dead leaves. I worked 6 hours to sweep ALL and clean the outside of the house. My body was sore but believe me, nothing beats the good feeling about having a job lol!
I made a good friend with Venny, another Indonesian girl who lived 4 houses away from me. I spent so much time with her; she was very talkative and I found it was comfortable to hangout with her.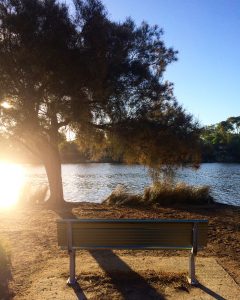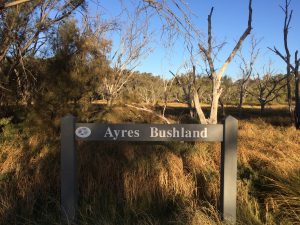 Her landlord, Mark, was a very adorable man lol! All of us had fun in the summer! We went to Hillarys Beach (I had fun so much I didn't care about taking pictures) and Yanchep Lagoon with Mark's boys.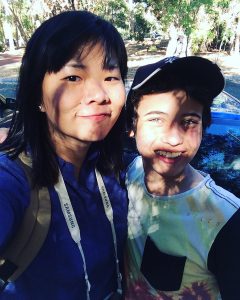 Someday Venny and I got an opportunity to work at a farm in Gingin. I thought it was like a destined job for us because everything happened like it was meant to be. We moved fast; we found another 3 people to share car and house expenses in Gingin.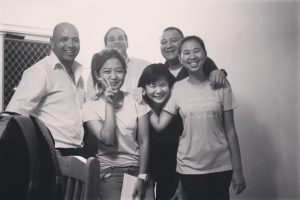 I knew Mark would be one of my greatest support systems ever since he hugged me and wished me a good luck. So, yeap, we were ready for our new life in Gingin!
Gingin is located about 90km away from Perth and what I liked about the journey was the road scenery! We passed Swan Valley, a famous winery and we could see many grape farms along the way. Actually the view was mostly about bushes but dunno what it looked so damn good lol! Gingin is a pretty small town, I fell in love with it.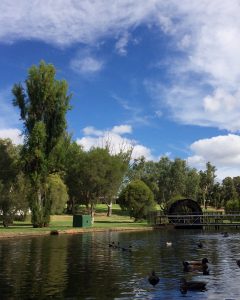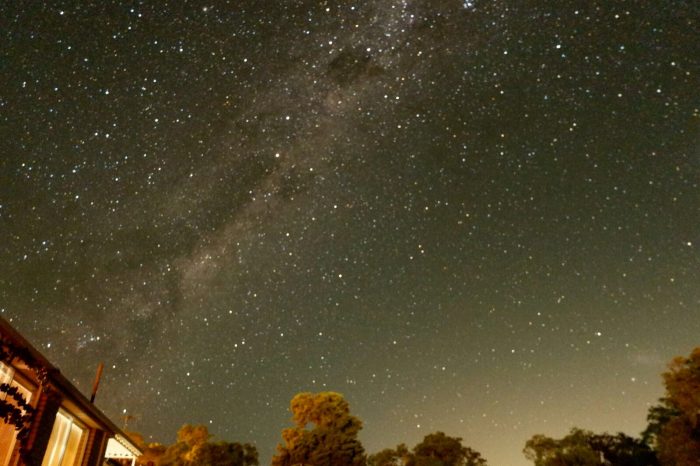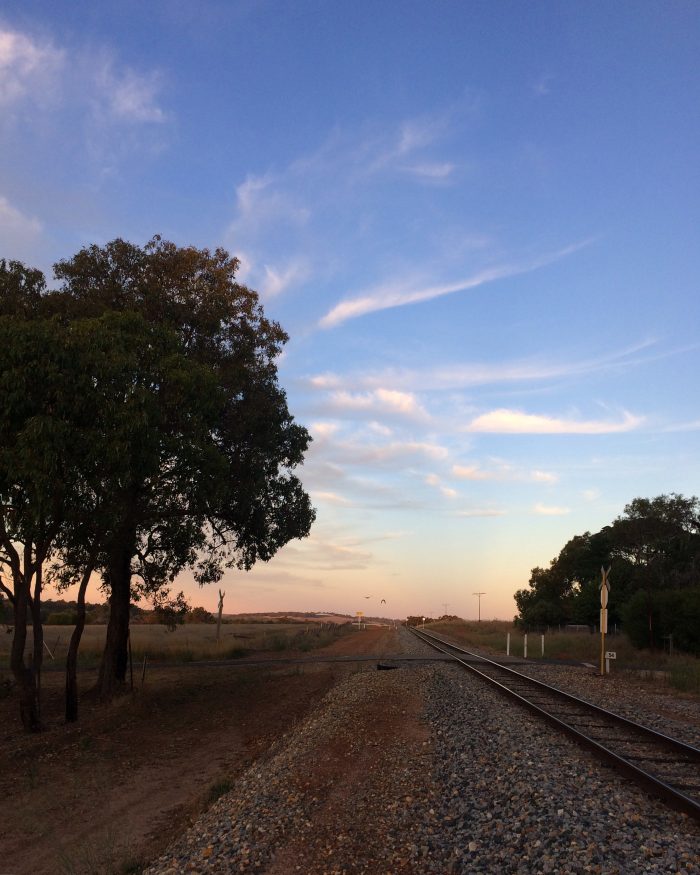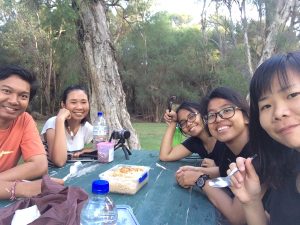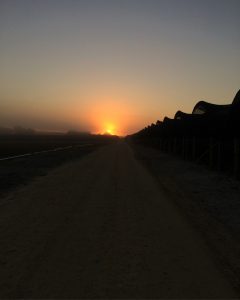 The farm is managed by a big company and we were hired as raspberry pickers. I thought it would be a quite easy job, just picking fruits you know. BUT I FAILED. They cut me off after 2 weeks because I was always in bottom 5. There were 20+ pickers and everyday there would be a list from the fastest to the slowest picker. To me it was kinda ridiculous and not so fair because we had to pick ALL fruits (ripe, overripe) but we were paid based on piece rate; on how many packs of good fruits you can do in a day. Most of the fast pickers, they only picked whatever were visible in their eyes, mostly in the top area of the plants. They didn't care about the fruits that lied under and the supervisor would always told us to pick all fruits, the overripe fruits too. I was kinda scared to rebel and I just wanted to follow the system so I spent much time doing the right thing. Plus, I was so selective when I packed my fruits. All were good fruits, I didn't cheat (because there was a trick: hide the several bad fruits so you wouldn't lose so many numbers of packing). I was an idealist, I worked honestly but sometimes idealism can help you nothing. That's how I lost my job.
Que Sera Sera
I lost much money. I hurt my feet and my knees yet I didn't regret anything. And I was thankful I got fired therefore I met Han in the next day.