This village is located in the eastern shore of Lake Batur. Different from low-land Balinese people, Bali Aga people from Trunyan village has a very unique funeral rite and way of life.
Ngaben is well known as a proper death rite even though the cost is high, almost (or sometimes reaches) hundred million rupiahs. Bali Aga (mountain people) of Trunyan village don't need that tho. They have their own way as a culture they have to respect and because of their financial status. Since they mostly depend on agriculture and fishing, they can't afford that big amount of money.
Anyway, on that day, I originally wanted to go to Nusa Penida but I think it would be so boring to go there alone. So I changed the plan and go to Kintamani. I always wanted to visit Mt Batur since I arrived in Ubud. I didn't do the sunrise trekking tho. I waited for my Palada friends to go there together. Trekking alone is not my thing lol.
I took Tegalalang route to get to Kintamani. I passed Tegalalang rice terrace and I found that the views on my way up was magnificent! I remember I wrote the same thing when I went to Beratan Lake. The truth is this one was better! Since the weather was so cloudy, I speeded up my bike but I had to stop at some places because they were very beautiful! Like this.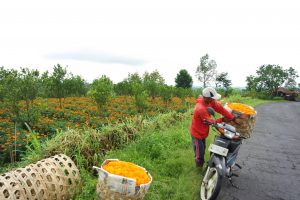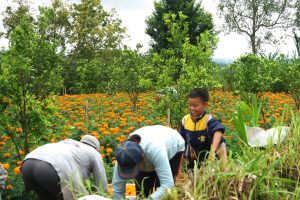 Not long after that, I passed an intersection and an old woman suddenly stopped me, by force. She held so many bantens (Banten is offering) and she prayed for me and said it was such a ritual to go to Kintamani and she hoped me to be safe. I don't think it's necessary but it would be so rude to leave her. I knew I had to pay for the banten and the prayer and yes, it cost me Rp 10.000. It's such small money actually but somehow I wasn't comfortable of the way she earned it. But ok laaa…
I finally arrived at Kintamani area. On the left, you can see a giant Mount Batur and on the right you can see a super vaaaaaaast lake. I stopped at a restaurant because it had a best viewpoint, I think; besides, it started to rain so I had no choice. It was nice, even the price of fried rice was very well too nice that I had to pay Rp 75.000 for it (-.-). Didn't make sense to me actually. It took about almost an hour until the heavy rain stopped and I finally had a chance to capture the lake! It was sooo nice! I asked a waiter where Trunyan was and he pointed at a tiny group of houses, the last village, the most isolated one.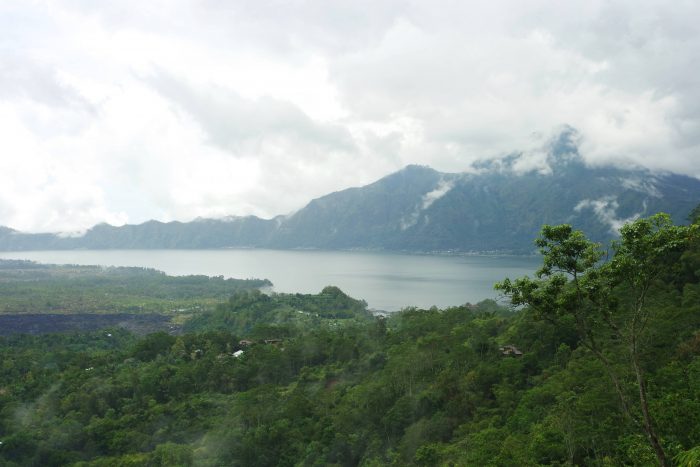 I continued my journey. It was soo beautiful, really! The road was steep sometimes when I was going down and some were slippery but it was so nice. I took videos with my phone shouting "BEAUTIFUL BEAUTIFUL!".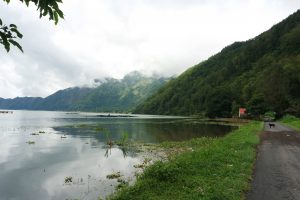 On my way to Trunyan, I met a local and he guided me the way. Well, the road is only one but it was quite dangerous. Steep, bad road, and sharp turns. Trunyan is quiet and I think it looked quite poor. One thing I like from the village, a big beautiful temple.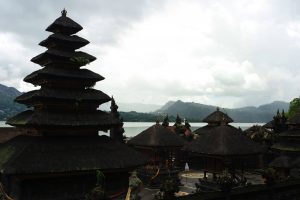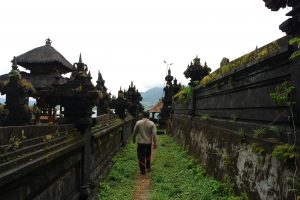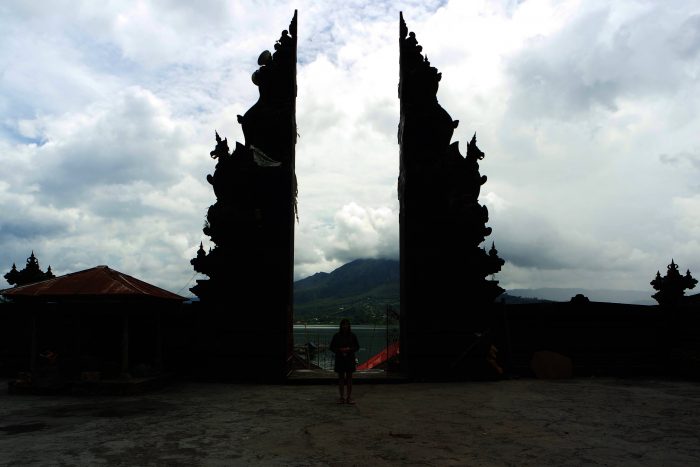 I was almost disappointed when I found out I was the only visitor at that time and it would be super duper expensive for me to rent the boat to get to the "cemetery".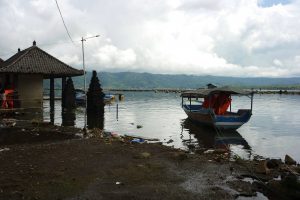 I heard about Trunyan when I was in university. My anthropology lecturer, Professor James Danandjaja (†), did research about Trunyan and Bali Aga people for 3 months (if i'm not mistaken) many years ago.

I didn't know why but I really want to go there yet it was still not worth it to afford it alone. Thankfully the guide told me a group of people were coming and yay! I could share the cost with them. It was just 4 of us and I met new friends from Bandung whom now are working in Bali. We paid for the boat for Rp 275.000 per person. Good enough.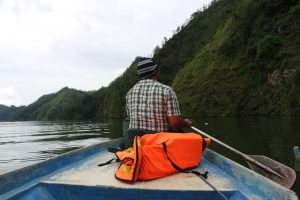 It was such a remote area and can only be reached by boat. Only those who got married and died "normally" can be placed there. Those who died young or because they got accident, the body will be buried on land near the village, at the border to the next village. And those who died as single, considered as baby. They also have special place.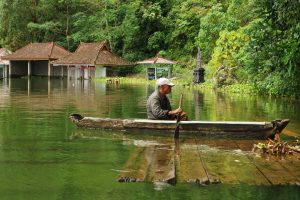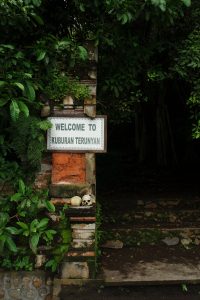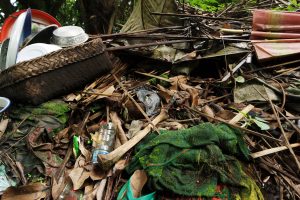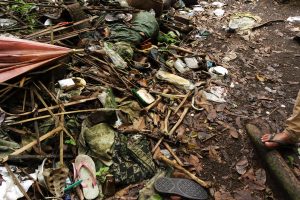 The corpses will just be placed on the ground inside a bamboo cage and left to be naturally decomposed. Interesting huh!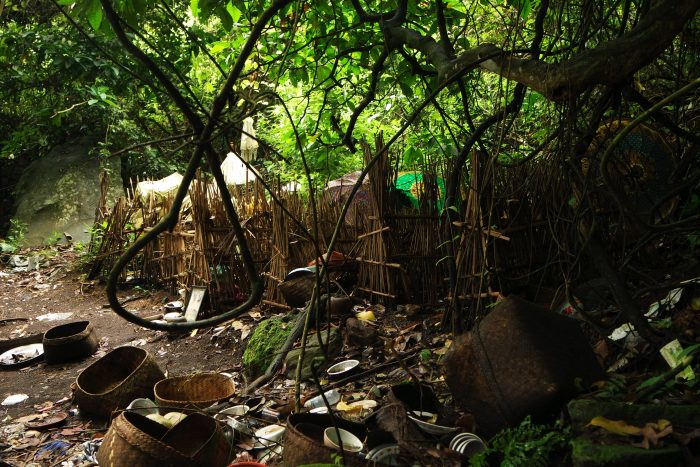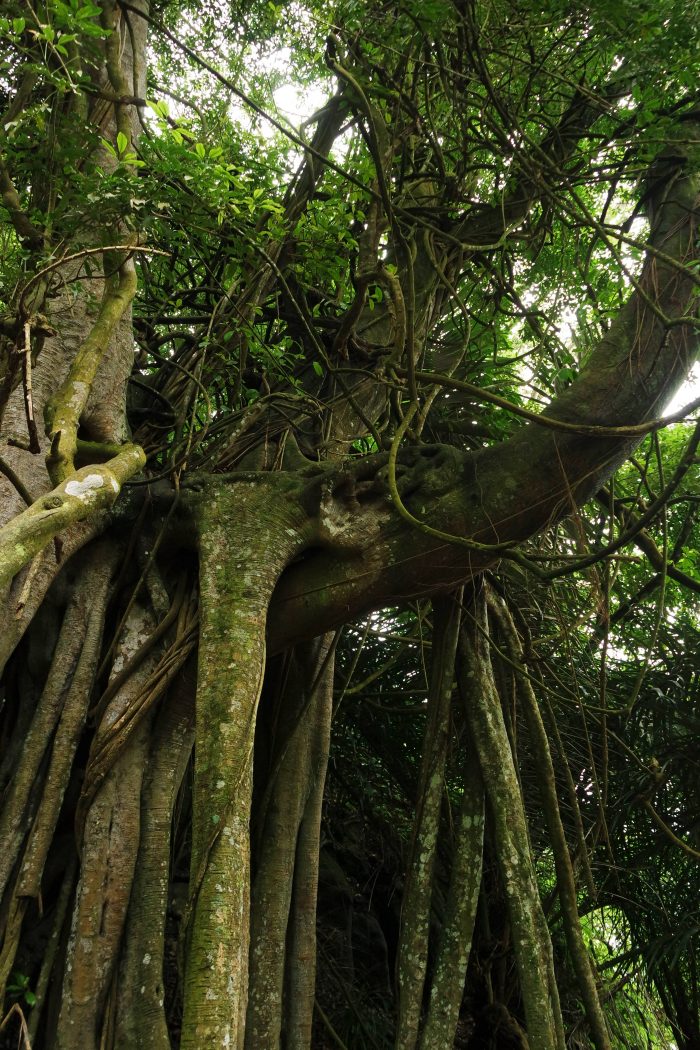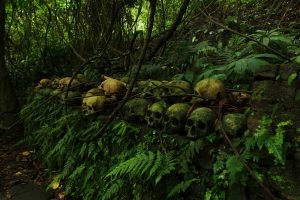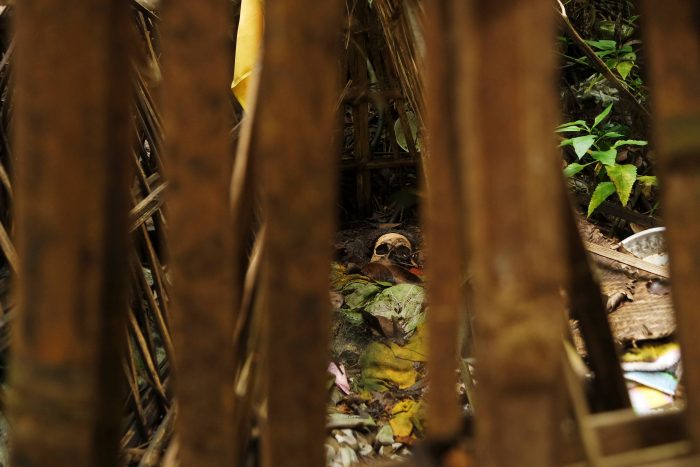 The guy beside me (grey outer) is Andri. We still keep contact until now lol, funny. It was nice, i'm telling you! Although it was expensive I'm still happy. The village, the scenery of Mt. Batur, Lake Batur, Mount Abang, all of them, I loved them!
Time to go home and I chose the same road. You an also see fresh fruit sellers on the way to Tegalalang. I bought a kilo of orange just for Rp 10.000. Quite sweet tho.