It's been a while since the last time I traveled solo and anw I owe you another two travel stories when I was still in Darwin which I did with friend(s). This time, life in Perth made us walk alone. We got different jobs and it's so hard to match the time. On top of that, my heart was just broken that I wanted to have time for myself. Out of so many choices, I chose Rottnest Island, which I had been dying to go just to see this animal: QUOKKA!!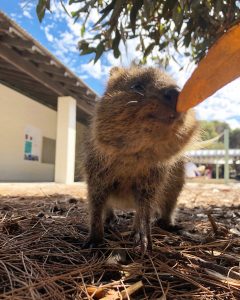 They are everywhere just like stray cats in Indonesia, seriously! Quokka is the native animal of the island and mainly nocturnal but don't worry, you can see lots of them even in day light. Quokkas are curious (they can fearlessly approach you), photogenic (they know if you want to take their pictures, they will go closer to your phone), Quokkas run so fast (I scared it once accidentally xD), and more importantly Quokkas always smile if you see it a bit from the bottom xD.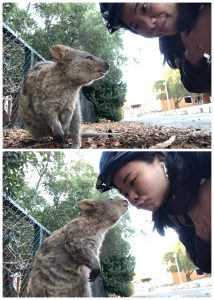 I admire Australian Government for protecting the nature by giving us top-down policy with an expensive fine. I am really obedient to (almost) every rule in Australia. Rottnest Island also has strict policy about its wildlife and the rules are written everywhere.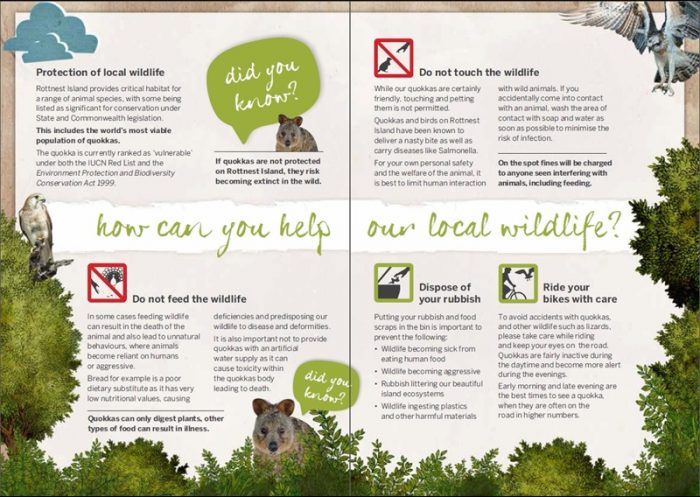 Quokkas are so loved and everyone wants to be near them!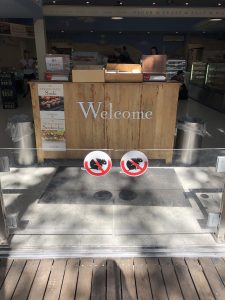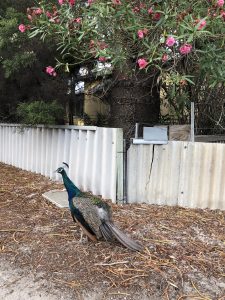 Another reason to love Rottnest Island is because it is so eco friendly. Sorry you lazy asses, you can't rent a scooter, car or limousine or whatever to explore. The options you have is taking the bus for $20 or hire a bike for $30 a day, or if you are a cheapstake, you can explore on foot, up to you la. I chose to hire a bike just like most everyone did, I repeat again, like most everyone did: old people, kiddos, parents, lovers.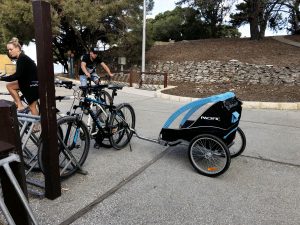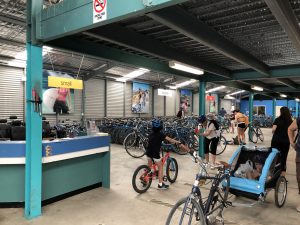 It's so nice to cycle around the island :'(. It was so quiet along the way, fresh air everywhere, you can stop anywhere you want, and to me, everywhere and every second were my ME TIME.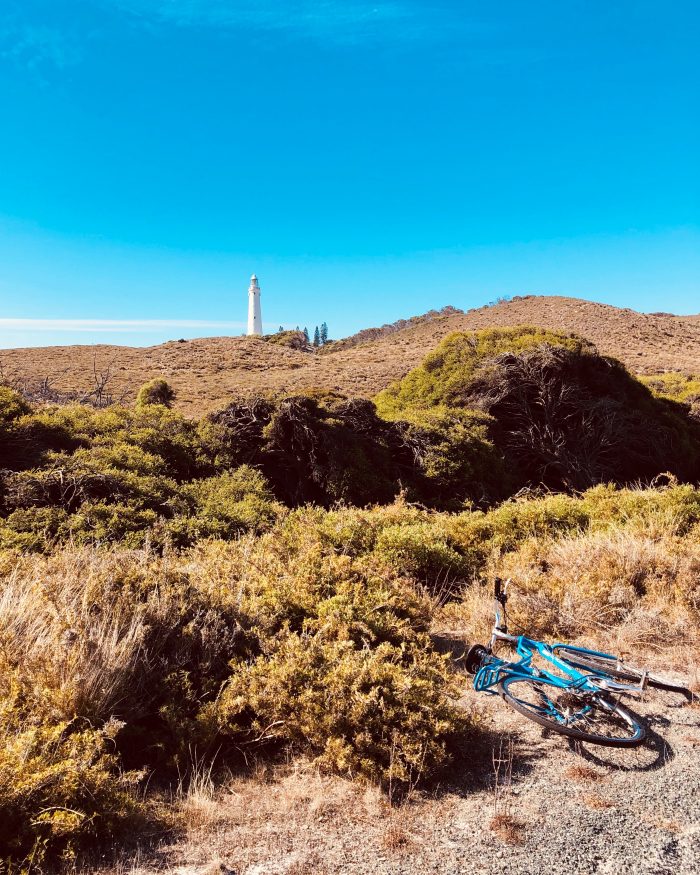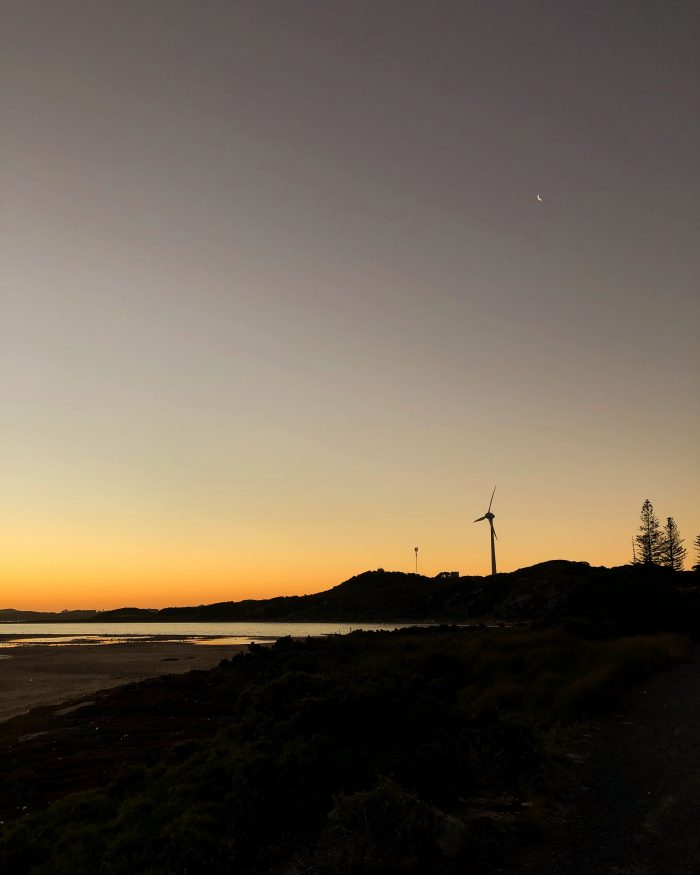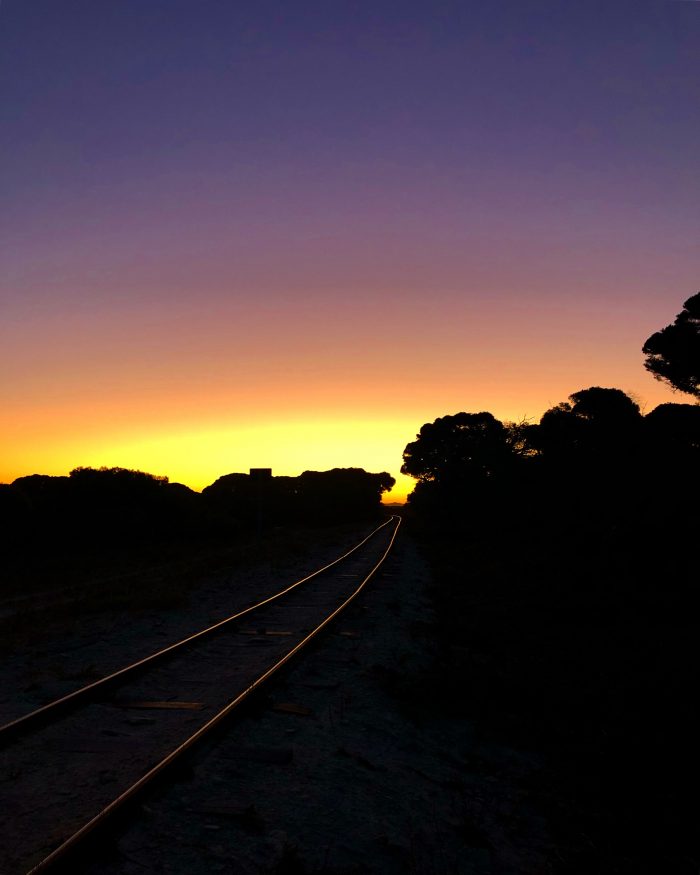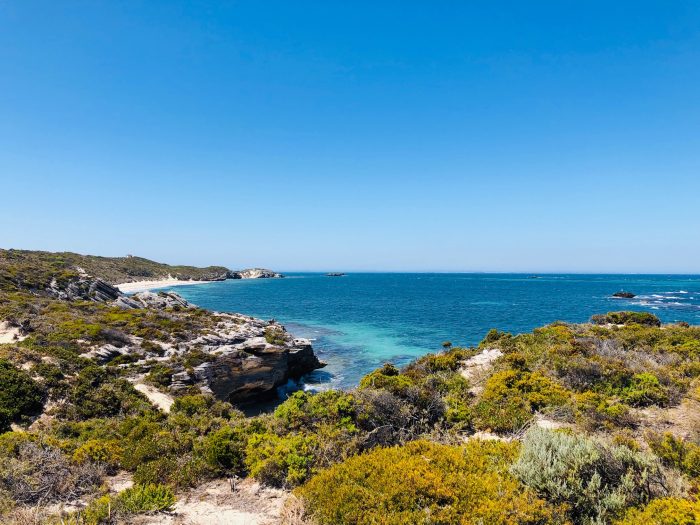 I spent two nights in Rottnest Island and paid for the accommodation for $108 at Kingstown Barracks. It's so expensive for me and actually I wanted to go to the campsite and erect a tent there but I changed my mind.
And if you are a heavy eater, it's better for you to buy groceries at General Store and cook at the hostel. I was so lazy, I brought 2 instant noodles for my dinners. And the campsite was kinda okay, not that deserted and scary — in fact, the site is surrounded by so many cabins and other rooms — but you can't bring your own stove. I chose to go to hostel because I decided to bring my small backpack and the price is not that far from each other anyway.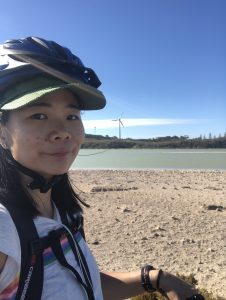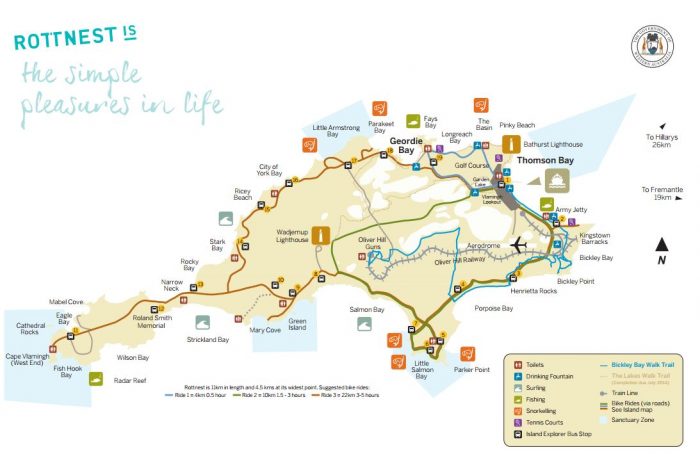 My starting point was Kingstown Barracks and I cycled all the way to West End and went home passing Wadjemup Lighthouse. I stopped at every listed spots there xD. On day 2, I went to the north and dedicated my time to relax: swimming and reading. My favorite places are Little Salmon Bay, Mary Cove, Cape Vlamingh, Parakeet Bay. My favorite objects to shoot are Wadjemup Lighthouse and the windmill by the golf course.
Anyways, I was so brokenhearted but so happy to see couples everywhere that I couldn't resist to use my phonecam.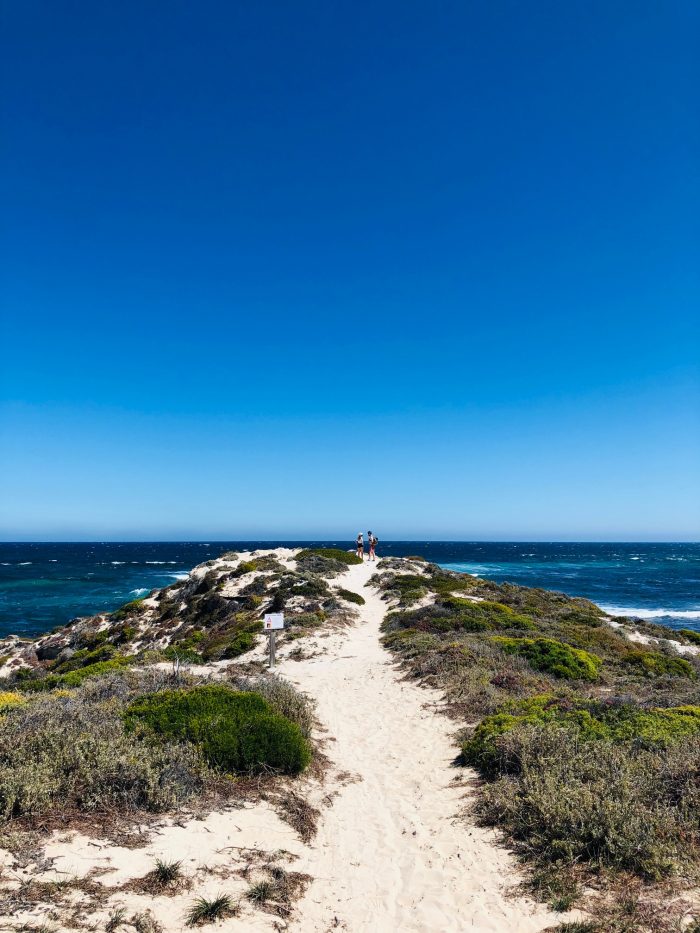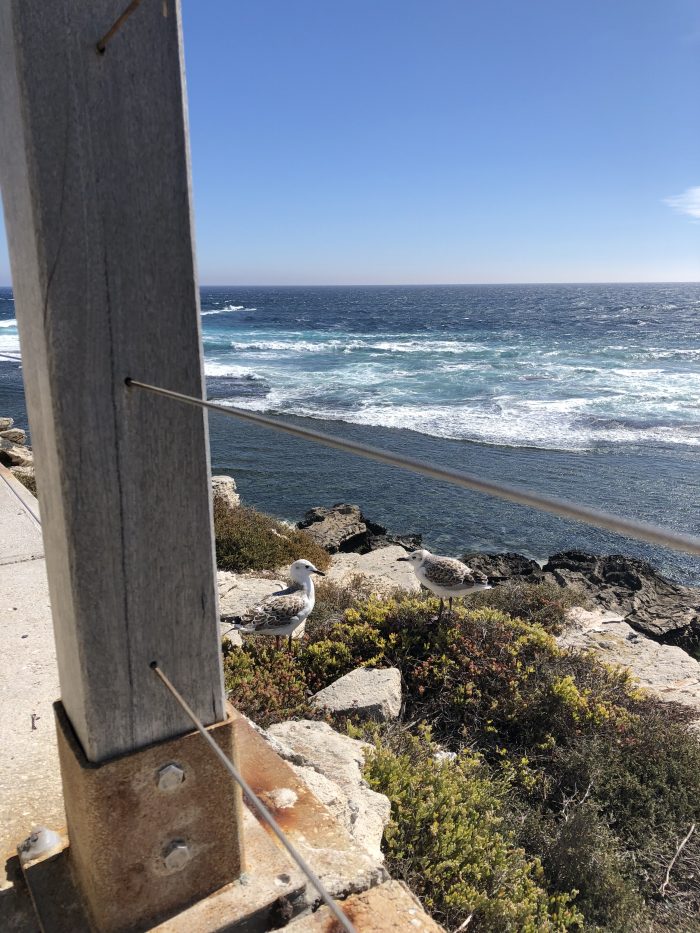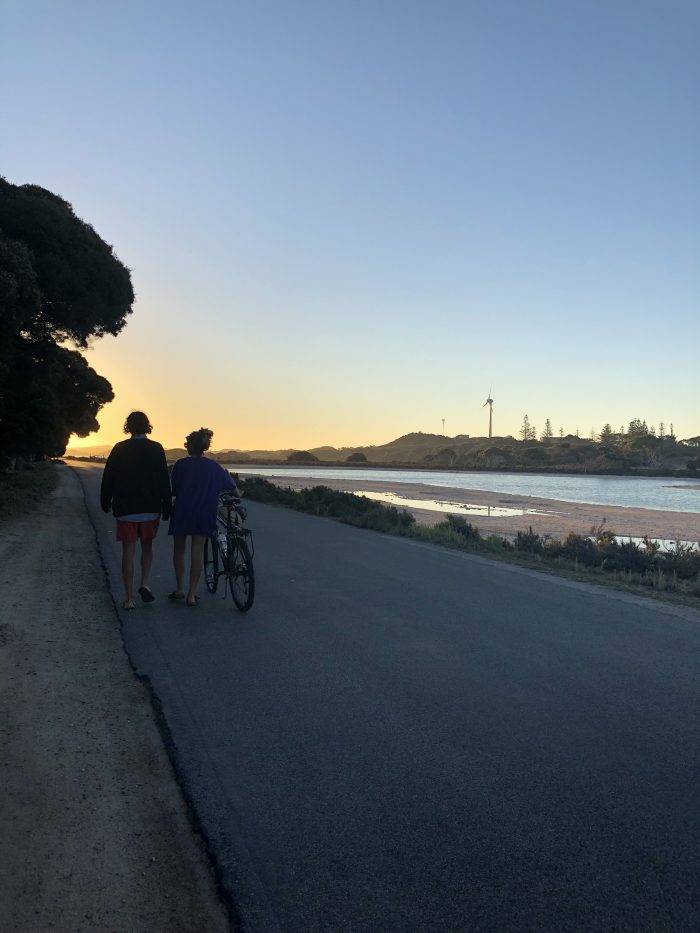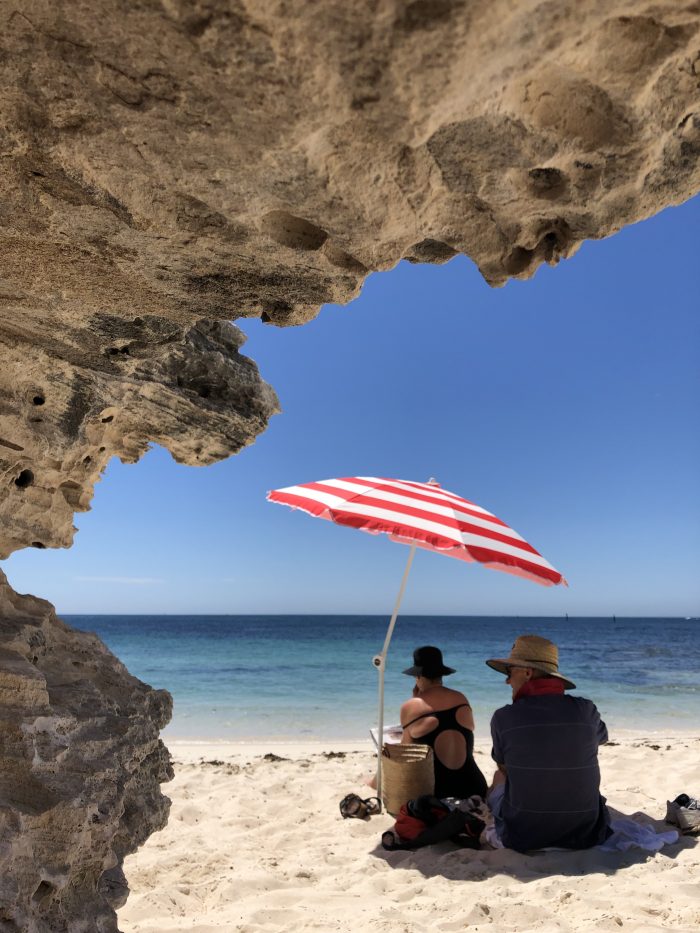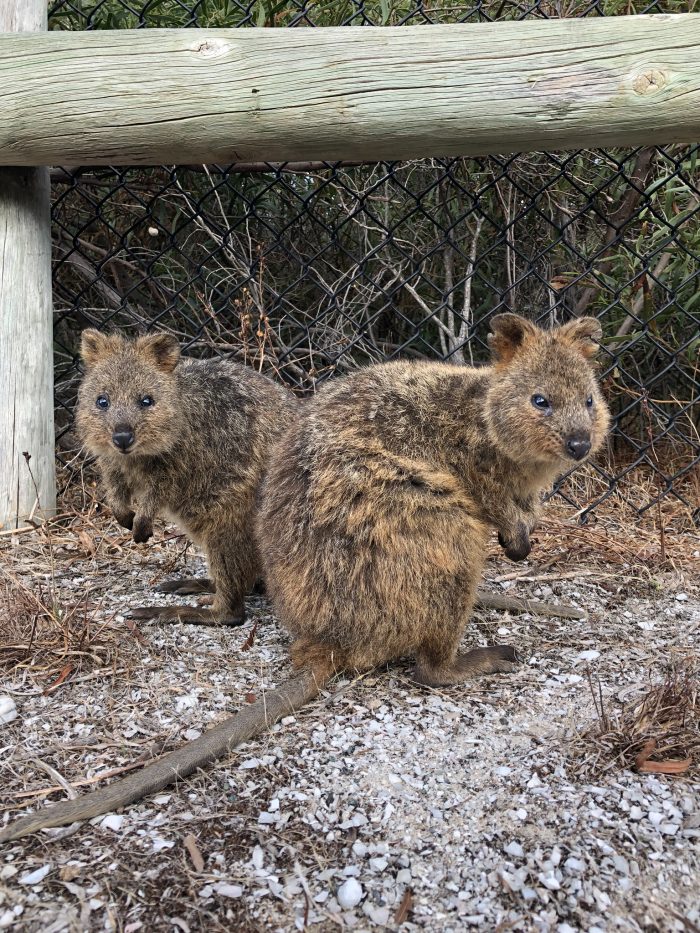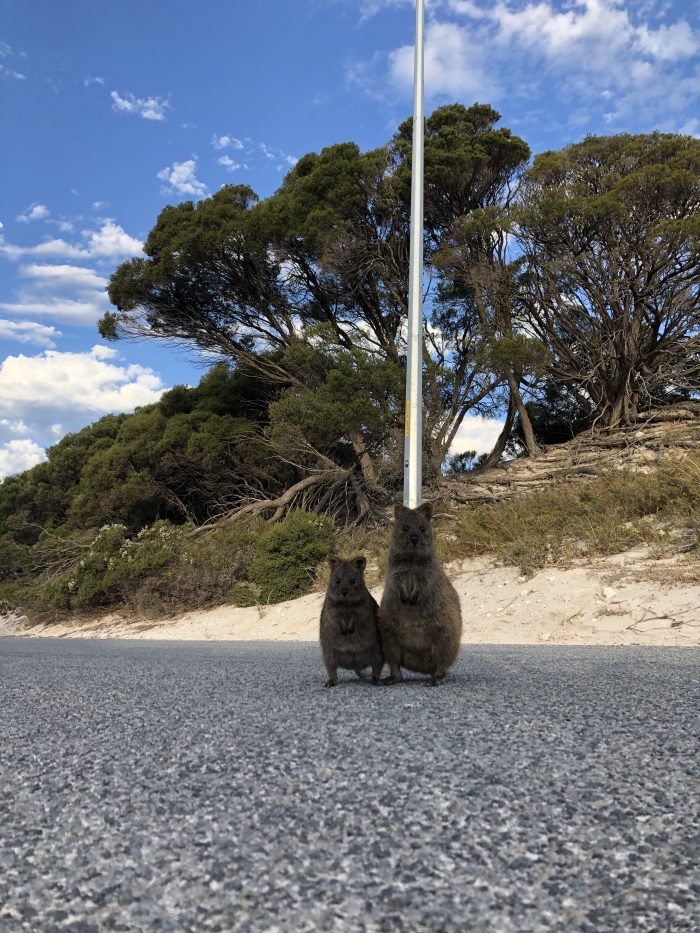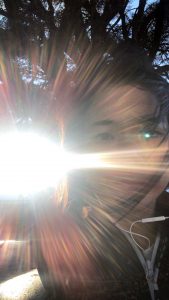 Thank you Riri for helping me buying the ticket ferry so I got 15% discount :'( and I was so blessed to be helped and I wanted to help others even more. When I was cycling from the hostel to The Settlement (the center of business and where the main port was located), I passed 4 children climbed a tree. Worried but didn't want to disturb their fun time, I only shouted "Take care okay???!" when I passed. They all replied, "Okaaayy."
As I went further, I was worried: they climbed so high what if something goes wrong?, they have no adults to watch them that's the biggest problem, I don't want to regret anything if something goes wrong.
I went back and found only one boy was still up there.
"Hey, can you please come down?" I asked.
"Umm, but we have been careful."
"I know, but your friends have climbed down anyway so would you please come down?"
Finally he said okay and climbed down successfully, "Good boi!!"
Dunno if I just prevented them to explore their world in their way (kids need to explore I know) but I chose to listen to my heart la! To be someone who is careful and take care of myself……until an officer shouted to me so loudly: "HELMET ON PLEASE!"